12th Convocation
RESPONSIBILITY TO WORK TOWARDS BRINGING CHANGE IN LIVES OF OTHERS
Shri Kenichi Ayukawa
Managing Director & CEO, Maruti Suzuki India Limited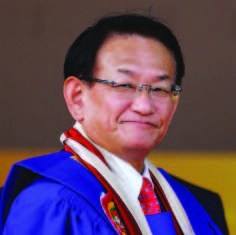 Graduating Speech
Shree Kenichi Ayukawa (1955) is the Managing Director and CEO of Maruti Suzuki India Limited. He is Treasurer at Society of Indian Automobile Manufacturers. He is a Law Graduate from Osaka University, Japan. He Joined Suzuki Motor Corporation in 1980. He has handled several key assignments at Suzuki Corporation, Japan and in Group's overseas operations. He has been on the Board of Directors at various overseas Groups' operations. Having served as a director on the board of Maruti Suzuki India Limited from July 2008 to March-2013, he became the CEO of Maruti Suzuki India Ltd on 1st April, 2013. His whole hearted contribution has resulted in the unprecedented growth of the company. With his recent initiative NEXA, which is for him, is 'an investment for the future', the company has launched highly successful models like Baleno, Brezza, Ciaz, Celerio and S-Cross. Mr. Ayukawa is a recipient of several internationally recognized awards and merits- the most conspicuous categories among them include 'Best CEO- Multinational Company' at Forbes-2015 and 'Best CEO-Multinational Company' award at Forbes India Leadership Awards (FILA) in 2016. Never forget that apart from making the driving experience happier and safer, under his leadership the company has facilitated the skill development initiatives. These initiatives have been taken under CSR across the country. It will increase the employability among the youth in the country. Under his able leadership JIM (Japan-India Institute of Manufacturing, Ganpat University) is the first and prime model of its kind in India.
Namaskar! Good Morning Ladies & Gentlemen! Hon'ble President & Patron-in-Chief of Ganpat University Shri Ganpat Bhai Patel; Hon'ble Chief Minister of Gujarat and Chief Patron of today's ceremony Shri Vijay Rupani Ji; Hon'ble Deputy CM and Patron of 12th Convocation Shri Nitin Bhai Patel; Distinguished Guests, teachers and students, I am happy to be here among all of you. This is truly a great institution. Maruti Suzuki is happy to have the opportunity to partner with Ganpat University. I have personally interacted with Ganpat Bhai and his team. Their long term vision and commitment towards social upliftment through education gives me lot of confidence. My young friends, on this special occasion, I am tempted to share with you a couple of insights from my life experience.
For my entire career of over 30 years, I have been a part of one company: Suzuki Motor Corporation.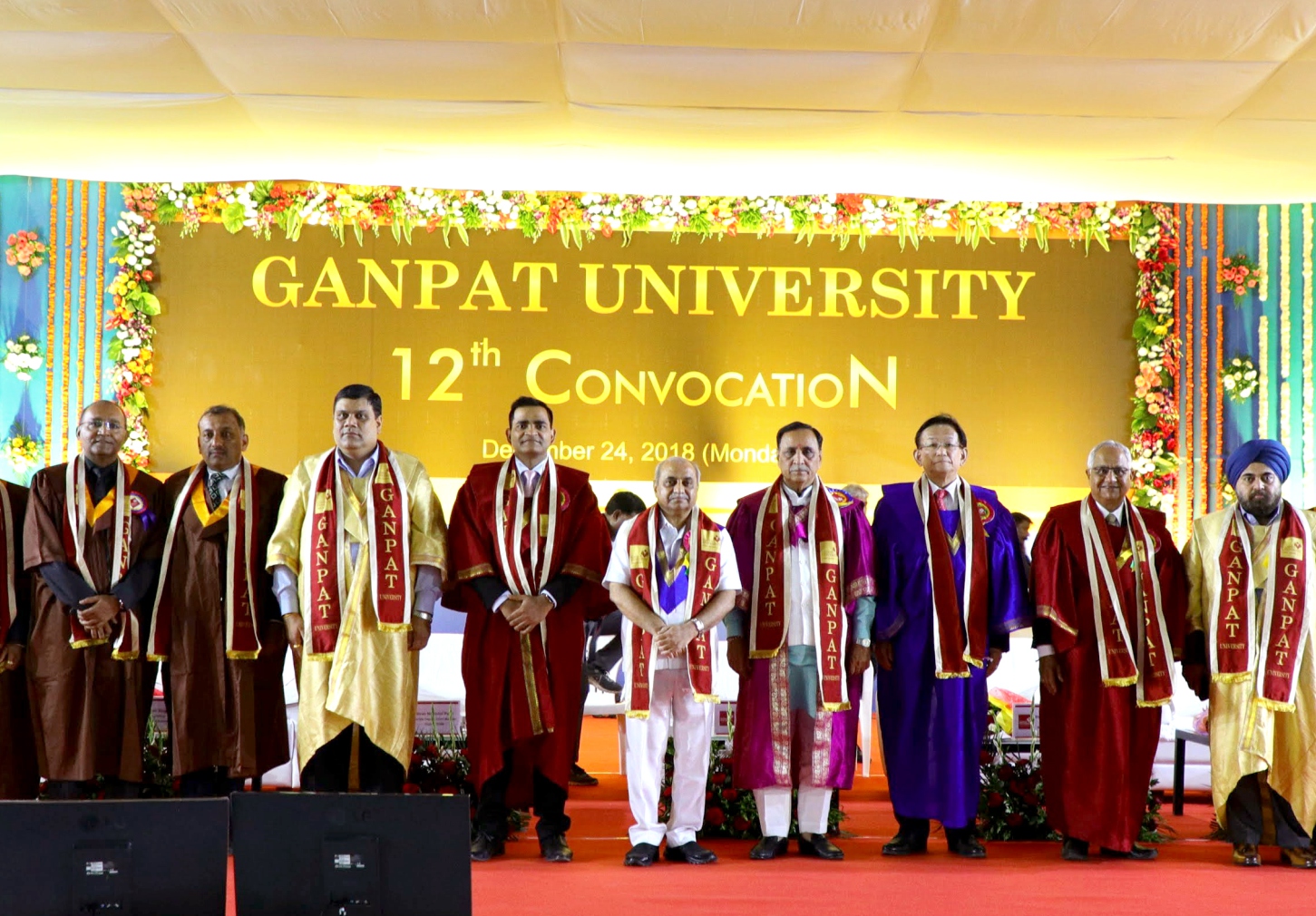 This Japanese Company pioneered the auto industry in India almost 35 years ago, in very difficult circumstances. The secret of this company's success is that we have always valued our customers and tried to do whatever it takes to fulfill their needs. We always recognize that success in the present is never a guarantee for the future. We have to be always flexible to change and constantly work towards improving ourselves. We also ensure that those who do business with us, such as our suppliers and dealers, are always our partners in growth. In my experience, these values have contributed to our long term leadership and success in this great country. University Convocation is the start of a new phase and a new journey. Onset of a professional career brings in a lot of responsibility and accountability.
I hope the points I mentioned above will be useful to you. You are blessed to have the best exposure here. Now it is your responsibility to work towards bringing change in lives of others. Maruti Suzuki is happy to have Ganpat University as its partner here to set up Japan- India Institute for Manufacturing (JIM).
JIM is the flagship programme of two Governments – Japan and India -working in collaboration for skilling youth of India. We are together in our mission to train and empower young students. In addition to training we take pride in grooming the youth for real life situations and offering training in Japanese best practices. Under the visionary leadership of Shri Vijay Rupani Ji, the auto industry is achieving a strong foundation in Gujarat. We want to contribute to Gujarat's overall development. Our effort is to make JIM a benchmark for skill development. We are already preparing to introduce three new trades as a part of our mission to strengthen Make in India. Through JIM we are trying to establish a model ITI for others to follow. Hon'ble Chief Minister, we will soon expand our Gujarat facility with the capacity expansion at our sister company Suzuki Motor Gujarat. This will bring more employment opportunities for youth in Gujarat. Today, I pay tribute to the late Shri Anil Bhai Patel, for his extraordinary contribution for the social upliftment of this region. My young friends, Before I conclude, please remember that you are graduating from one of the most respected universities in this region. You have received the best facilities, a dedicated faculty and a beautiful environment not available to many. Tomorrow, you enter the University of Life. Make the most of it. I would like to thank Shri Vijay Rupani ji and his team for their support. I would also like to thank Shri Ganpat Bhai and his team for making us part of this ceremony. My Best wishes to all the students….
Thank you.
"We always recognize that success in the present is never a guarantee for the future. We have to be always flexible to change and constantly work towards improving ourselves".