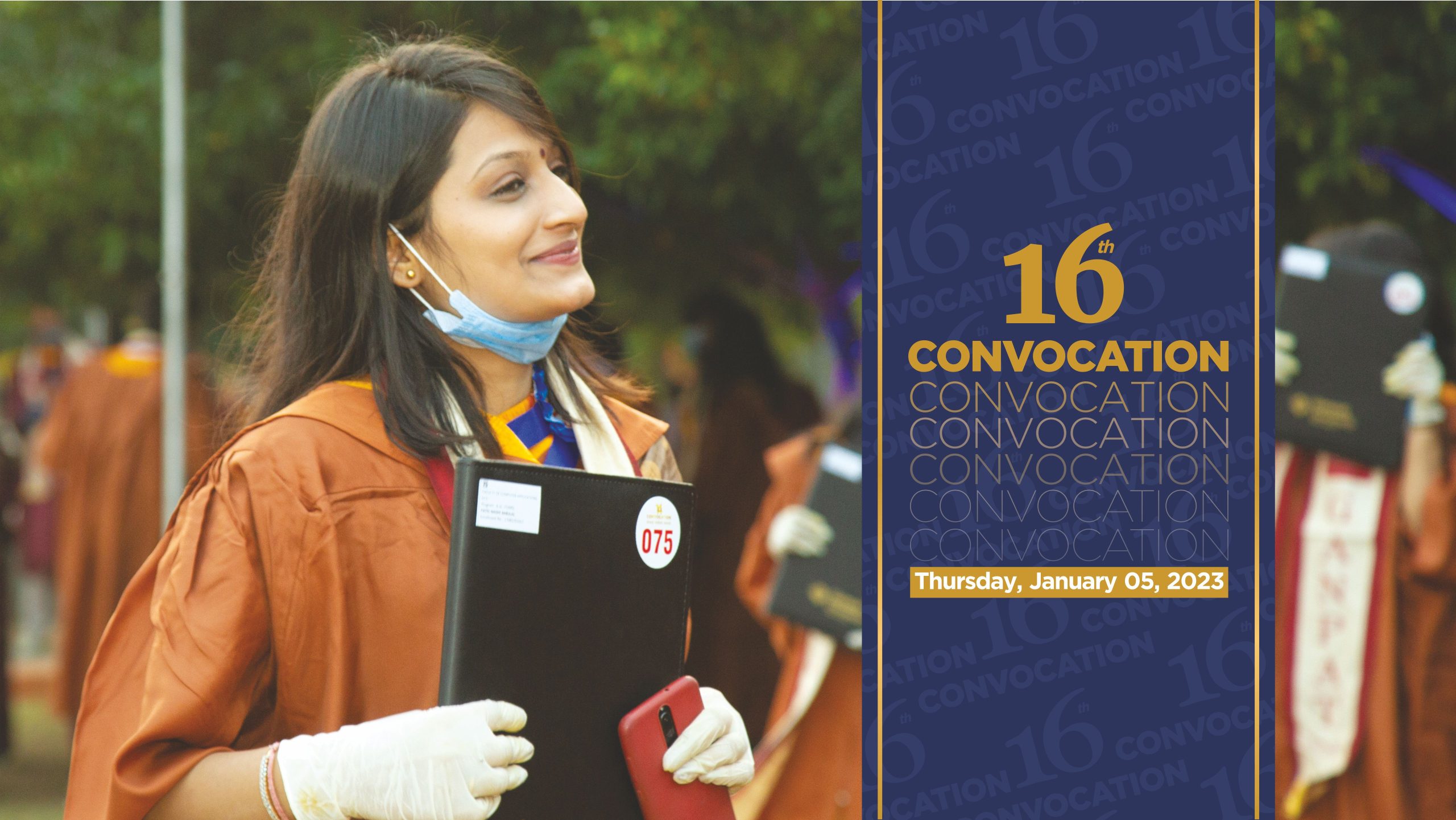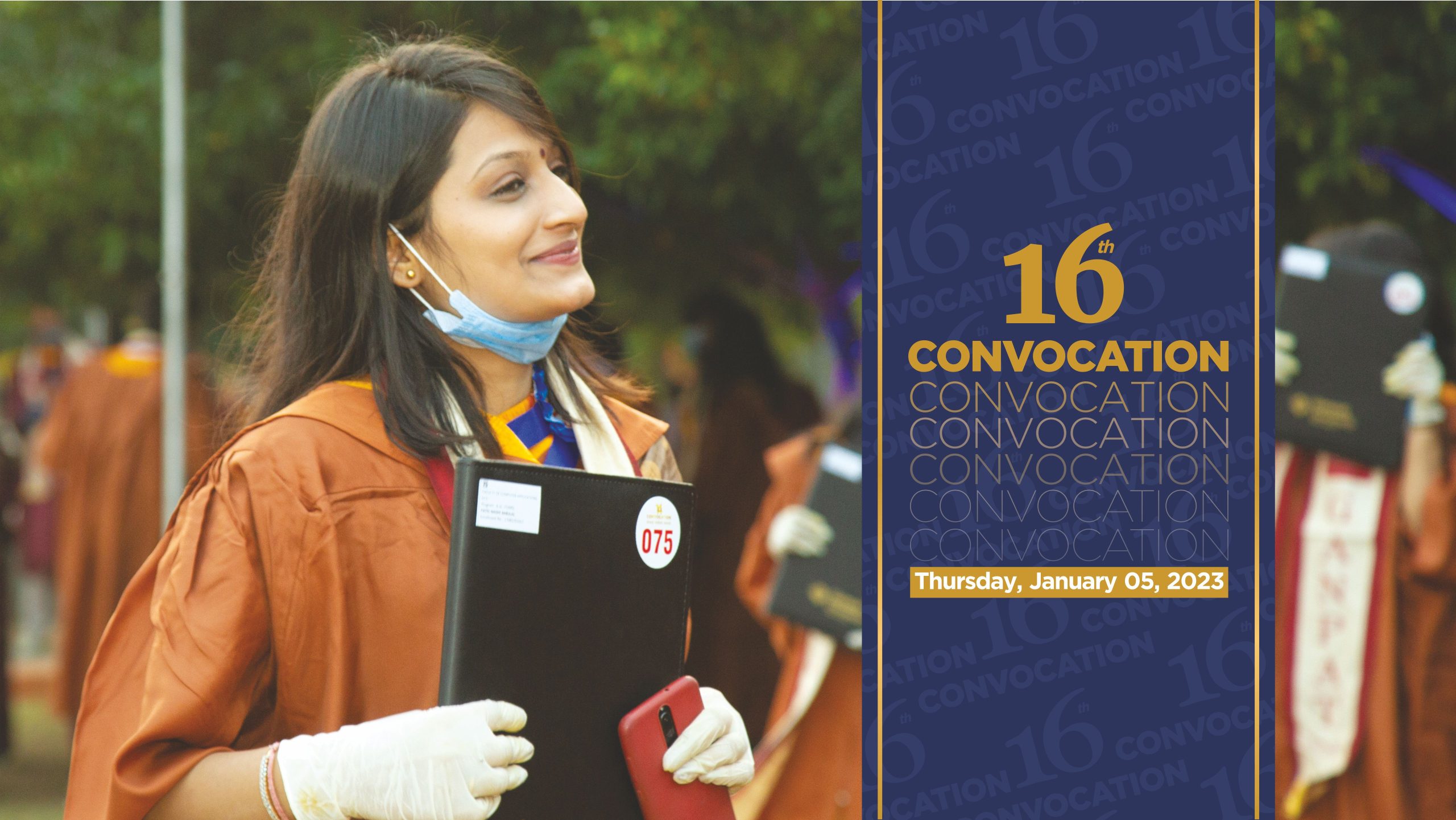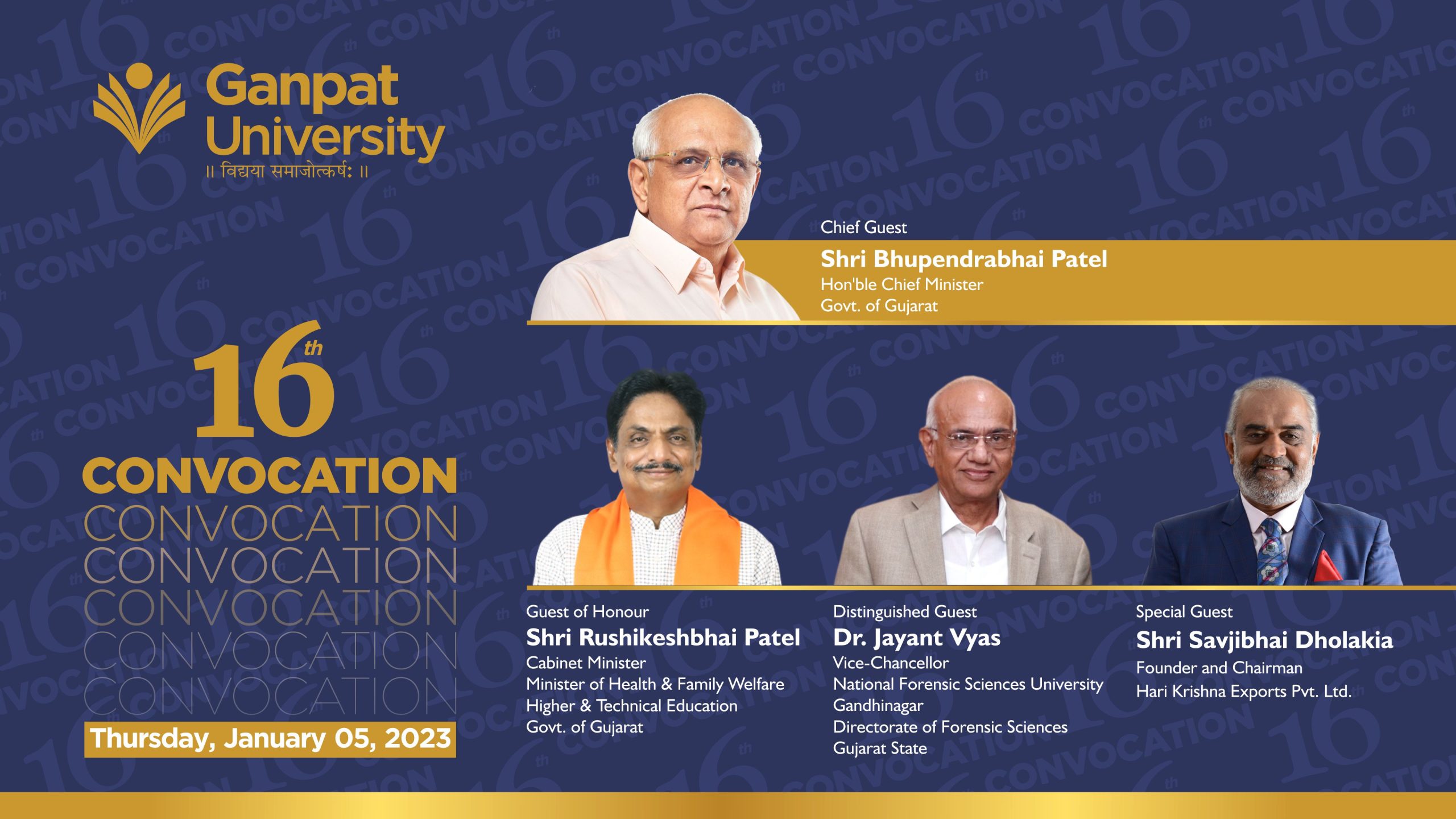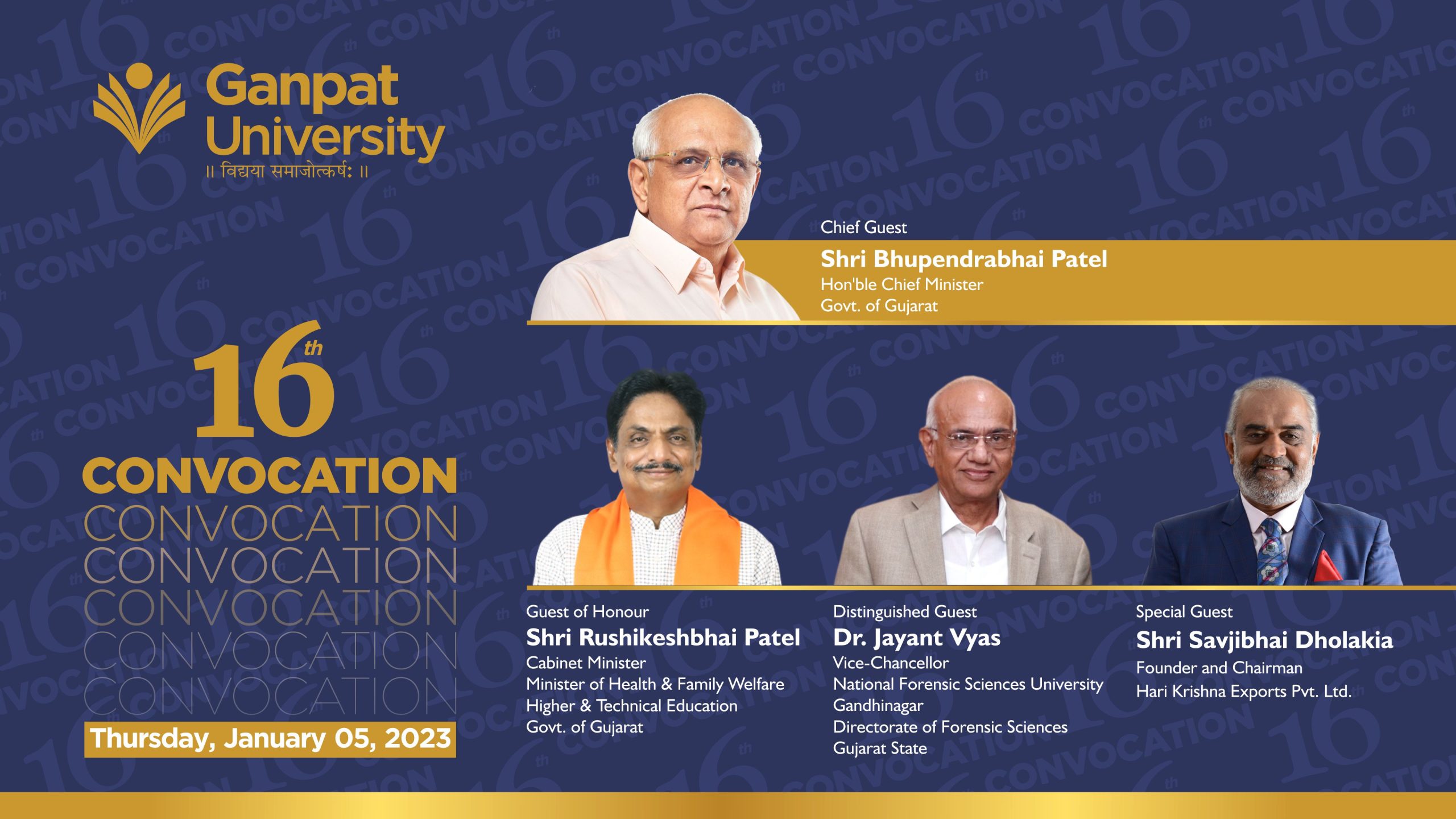 ARCHITECTURE DESIGN & PLANNING
SOCIAL SCIENCE & HUMANITIES
The Chief Guest
Shri Bhupendrabhai Patel
Hon'ble Chief Minister
Govt. of GujaratShri Bhupendra Rajnikant Patel was sworn-in as Gujarat's 18th Chief Minister on December 12, 2022. Shri Bhupendrabhai Patel began his political journey as a member in Memnagar municipality and got elected as MLA from Ghatlodia constituency (Ahmedabad) in 2017 Gujarat assembly elections.
Guest of Honour
Shri Rushikeshbhai Patel
Hon'ble Cabinet Minister
Health and Family Welfare and Medical Education,
Higher and Technical Education, Law, Justice, Legislative and Parliamentary Affairs – Govt. of Gujarat
Rushikesh Ganeshbhai Patel is an Indian politician from Gujarat. He is an incumbent Cabinet Minister of the Government of Gujarat.
He has studied till 12th standard and holds a diploma in Civil Engineering. He is a member of Bharatiya Janata Party (BJP). He has served as the BJP President of the Mehsana district. He is the chairman of APMC, Visnagar.
Distinguished Guest
Dr. J. M. Vyas
Vice-Chancellor, National Forensic Sciences University, Gandhinagar
Directorate of Forensic Sciences – Gujarat State
Dr. J. M . Vyas served as the Director for the Directorate of Forensic Science, Gujarat State from 1993 to until his retirement in 2009. He held the additional charge of the office until 2020. He was the Director General of the Gujarat Forensic Sciences University from February 2009 to 2020.The university was renamed the National Forensic Sciences University in 2020 and he continued as the Vice Chancellor.
Special Guest
Mr. Savji Dholajia
Founder and Chairman: Hari Krishna Exports Pvt. Ltd.
Entrepreneur | Business Leader | Philanthropist | Motivational Speaker
Hari Krishna Exports Pvt. Ltd. (HKEPL) is the world's leading diamond and diamond jewellery house, offering a wide and consistent range of diamonds in varying cuts and sizes. HKEPL is one of the biggest manufacturers of Fancy shape diamonds in the entire world by value, HKEPL is exports polished diamonds to 81 countries. Currently, HK manufactures over 45,000 carats of diamonds every month (500,000 carats every year). HKEPL is also involved in diamond jewellery manufacturing and exporting. Kisna Diamond Jewellery has over 480 distributors and more than 6500 retail outlets.
MESSAGE FROM HON'BLE PATRON-IN-CHIEF & PRESIDENT
"Knowledge will take you to the places you want to go. Make sure that you recognize the significance of knowledge as a part of life and what it can do for you. If the fish is taken out of the water, they would have no life. Knowledge is very similar to you."
Shri Ganpatbhai Patel (Dada)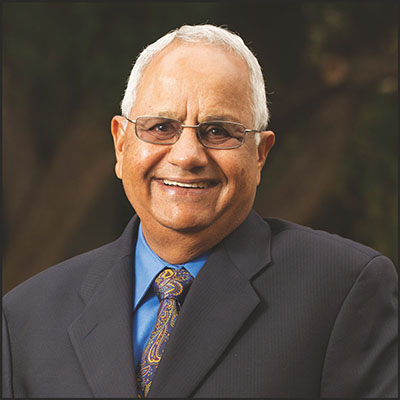 Pro-Chancellor and Director General
Dr. Mahendra Sharma
Pro-Chancellor and  Director General
Ganpat University
Dr. Mahendra Sharma is Pro Chancellor and Vice-Chancellor (Chief Executive and Academic Officer) of the University. He is serving a second term as Vice Chancellor after successfully leading the University under the first term of 5 years. He was Pro Vice-Chancellor (Academics)-Ganpat University during 2009 to 2014. He is also Executive Dean-Faculty of Management Studies and Faculty of Skill Development.
Testimonial of Graduating Students
Mit Patel
B.Pharm
It was my immense fortune to be the part of Ganpat University-SKPCPER. The institute has always been excellent in imparting knowledge through industry replicate infrastructure and practical approaches. I am enough confident that this practical exposure during my bachelor will help me to gain lot of knowledge not only subjective but also help me in thinking analytically in identifying problems and trying to come out with different approaches to solve it.

Lavina Agarwal
B.Sc. (CA&IT)
I consider myself fortunate for being a part of this 5-Star International Ganpat University. For Me, Life in Ganpat University – Department of Computer Science has been awesome and inspirational. Here I found the Safest – Greenest and Cleanest Campus with full off greenery and positive vibration. The regular interaction with the Placement team also encouraged me to excel in my interview and developing skills that are required for future use. I am grateful to GUNI - DCS for boosting my confidence and converting my dreams into reality.

Muskan Khoja
B.Pharm
SKPCPER has been nothing less than what I had hoped for. It has nurtured me and made me what I am today. Four years spent here was splendid. It broadens my knowledge and endured me with career excellence. This is a place of learning, fun, culture, lore, literature and many such life preaching activities. Studying at this institute brought an added value to my life.

Poojan Kulshreshtha
B.Tech BDA
It was my great experience to learn Big Data Analytics at Ganpat University-Institute of Computer Technology (GUNI-ICT).I found professors were highly experienced and cooperative. They taught us various concepts with theoretical and practical perceptions.

Mitesh Gajjar
M.Sc. IT (Cyber Security)
CyberSecurity is a growing field and getting a master's degree from GUNI helped me a lot. here I have found the professors and staff to be incredibly friendly and supportive. I learned a lot about ethical hacking. I am proud to be a student of such an awesome university where my soft skills are also brushed. The best thing about this University is the cross-culture interaction between students from various parts of the world. I am grateful to My University.

Kirti Prajapati
MSW
It was a great experience studying at Ganpat University, a memory to cherish for lifetime. My experience at Ganpat University was full of learning and grooming. I am thankful to all the faculties, mentors and entire MSW department for providing us with quality education. it was a great experience studying at Ganpat University, a memory to cherish for lifetime. It gave me an opportunity to meet different kind of people from around the world and learnt many things from them. I am thankful to all the faculties, mentors and entire MSW department for providing us with quality education. Overall, it was a great experience and lifetime memory at Ganpat University.