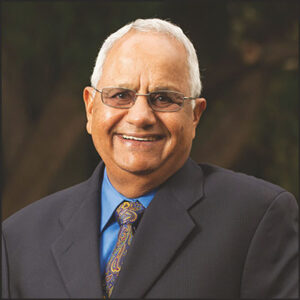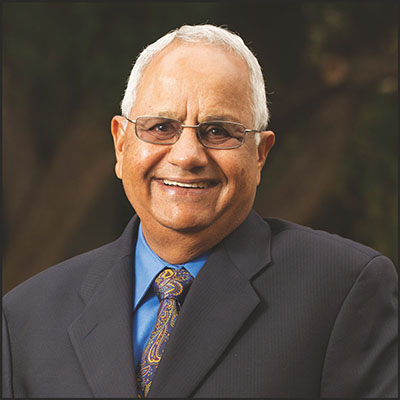 Shree Ganpat Bhai Patel - President, Ganpat University
Ganpatbhai Patel (Padma Shri)
Patron-in-Chief & President
Ganpat University,
USA
Shri Ganpat Patel is the President and Patron-in-Chief of Ganpat University. Shri Patel is globally recognized; professionally for his contributions in the field of Electrical Engineering and personally for his philanthropy, especially relating to his contribution in the field of education. He firmly believes in "विद्यया समजोत्कर्ष".
Shri Patel was born on 12th January 1945 in Bhunav village of North Gujarat. He moved to the USA at the age of 19 to pursue his dream of higher education. He completed his Bachelor of Science in Electrical Engineering from California Polytechnic University, Pomona, USA.
Shri Patel began his professional career working for Lockheed Martin in the Aviation industry. In 1978, he founded Cherokee International Inc., a power supply company. Under his leadership and guidance, Cherokee grew to be a force in the power supply industry, securing relationships with business giants like IBM, CISCO, Motorola, and Hewlett Packard among several others and this also became instrumental in opening manufacturing facilities in the United States, India, Belgium, and Mexico. He has been honoured and felicitated by many awards. His alma mater, California Polytechnic University, Pomona, honoured Shri Patel as a distinguished alumnus and placed him into the Engineering School's Hall of Fame. The Government of India recognized Shri Patel for his efforts in education and conferred on him 4th highest civilian honour "Padma Shri" in 2019.
Shri Patel firmly believes in the value of education to uplift the standards of life and society. Supported by his wife Smt. Manjuben and motivated by his three daughters; Rita, Anita, and Asha as well as his seven grandchildren, he has donated more than 100 crores for the establishment of various educational institutions in India including GANPAT UNIVERSITY.